Salad
Mensana
HR: Bl.16-27,29,31,32
A variety of short-day salads intended for growing in greenhouses during the winter. It has large and heavy heads, average weights from 300 to 500 g. Leaves are softer than similar competing varieties in the same segment. It has a shade of darker color, which justifies health safety in production. Heads are very nice, and the outer leaves are upright, elastic and not prone to breakage. It has high resistance to rotting the bottom of the head, which is straight and attractive. This salad variety has good resistance to low winter temperatures. It is very wound and fastens the head very quickly. Heads remain voluminous and heavy.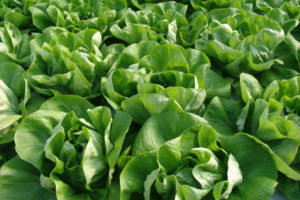 Lobela
HR: Bl.16-28,30-32/Nr:0/Pb
HR: Bl.16-28,30-32/Nr:0/Pb
Extraordinary salad in the type of mekoliske butter, which is intended for growing at all seasons, equally in the protected area and in the open field. It has very large, voluminous, well-sized head, which does not stumble even when it is too old. It is intended for fresh consumption and for industrial processing, because it has a large and soft "heart". Heads are attractive and very suitable for packing in crates or boxes. Because of the size, even 500 to 600gr in the standard cardboard box instead of 18, it costs 12 heads. Lobela has a light color, very attractive head and well tolerated packaging and transport. Outside, this variety is extremely adaptable and in all conditions gives perfect results. It is not prone to blooming and blooming at high temperatures. There is no marginal tan, nor small flakes on the edges of the inner leaves. It is resistant to the burden, as well as other diseases.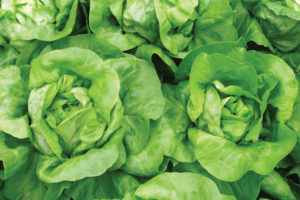 Matilda
HR: Bl:16,17,21,23/ Me/Nr:0/Pb
IR: LMV:1
Very large potato variety, stable, resistant to disease and marginal tan. A qualitative variety of light green color, a characteristic "butterfly" look, which can be produced in the open field during the summer, but also in the conditions of a short day during the winter. Very suitable for organic production due to excellent resistance to disease and your.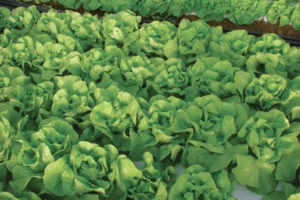 Maritima
HR: Bl:16-28/Nr:0
IR: LMV:1
Salad in the type of crystals with numerous, finely curly leaves, which forms very compact and unusually attractive light green roses. It is very adaptable variety, which can be grown in a protected area, while in the open field it gives excellent results in the spring, summer and autumn. Very resistant to disease, and on the appearance of marginal flare leaf. Top quality and marketability. It is excellent in packaging and transport, because the leaves have no bits of consistency, they do not crumble and do not fall off. Cutting can be greatly extended after entering technological maturity.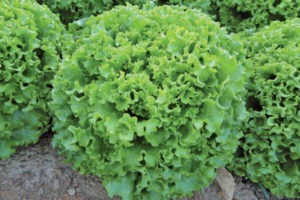 Noisette
HR: Bl:16,17,21,23
IR: LMV:1
Extraordinary, very large and beautiful salad crystal that remains in a uniform, beautiful rosette and does not form a head. Without marginal foliage, even in the most extreme conditions. Excellent resistance to disease and bleeding during the summer, soild resistance to coldness, excellent taste, excellent for storage and transportation.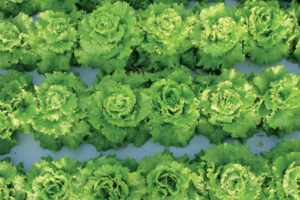 Vanity
IR: LMV:1
Variety of crystal salads for cultivation in the open field, during the spring, summer and autumn. It forms heavy, well-closed heads, brighter green. Leaves do not show marginal storms, even in conditions of relative drought and high summer temperatures and abundance of light. Always reliable, fastens the head and slowly flashes during the flight.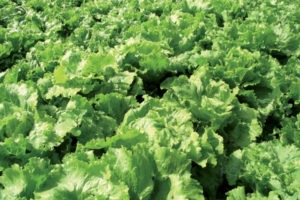 Expression
IR: Bl:16-27, 29, 31, 32
Very nice salad variety in Iceberg type. It is recommended for cultivation during spring, summer and autumn. It is distinguished by the high quality and uniformity of the heads and resistance to the burden. Very reliable and stable variety with small oscillations in cultivation. Very appreciated for fresh consumption and for catering purposes due to quality and durability.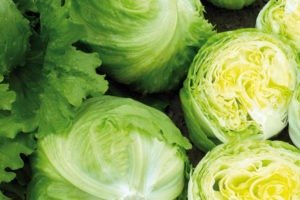 Loby
Very nice salad variety according to type Lollo Bionda, light green color, fine curly leaves, especially good taste. Successful cultivation in the open field and in the protected area, throughout the year. Extremely adaptable and stable variety.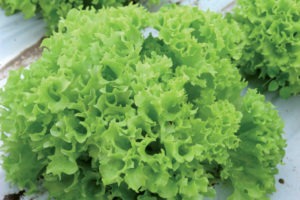 Tuska
HR: Bl:16-26,28/Nr:0
Extremely large and reliable variety in the Lollo Ross type, finely curly, shiny leaves of intense red color. Suitable for growing from spring, throughout the flight, until late autumn.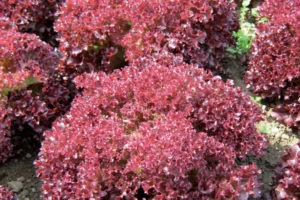 Cantarix
HR: Bl:16-28
Extremely reliable variety in the type of oak leaf, glossy leaves of the darkest red color available on the market. Suitable for growing throughout the season from early spring, throughout the flight, until late autumn.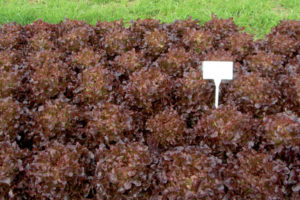 Lista otpornosti kod lisnatog povrća: